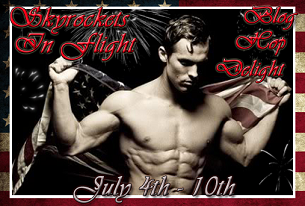 Woooha! Here we go again! One more blog hop. Seems I'm in for a penny or in for a pound! This wonderful blog hop is hosted by Bells of
Hanging with Bells
; Tigris of
TigrisEden's Garden of Books
; Danielle of
Lush Book Reviews
; and last but definitely NOT least JoJo of
JoJo's Book Corner
!
So, are you wondering what the giveaway is this time???? Hmmmmm......Let me think.
Ok, Ok. You have totally wormed it out of me!
My contribution to this blog hop will either be a $20 gift card to Amazon.com.
OR
If the Book Depository ships to you (
you should check first
) then I'll buy book(s) up to $20 (US Dollars for international peeps) to the Book Depository if you live out of the US (or just prefer it). I just fixed this since Book Depository doesn't do Gift Cards -- total bummer! Anyway, as long as it ships free to you, and you win, you got it! Sorry I had to revise this!
So, Here's what you HAVE to do in order to win:
1. You MUST be a follower via GFC -- No exceptions!
2. Leave a comment. If there is no comment, with your email address (johndoe AT gmail DOT com -- so it has less of a chance to get spammed) then you aren't entered into the giveaway.
ALSO -- PLEASE DON'T FORGET ABOUT THE FREEDOM GIVEAWAY IN THE POST BELOW! It's not a gift card but it is some super smexy Wyoming cowboys! These boys are LIP-SMACKIN yummy!
You MUST be over 13 to win (if the book is considered an "adult" book, then you must be 18 to win).
I'm not requiring you Tweet about this giveaway but it would be super nice if you did!
Please scroll down to the END of the Linkies to leave a comment.
Keep Reading Dearhearts
Bakin_Goddess